Description

: 50 handmade keychains total. Each unique keychain was made through laser cutting, etching, and painting. Coated with protective gloss finish.
​​​​​​​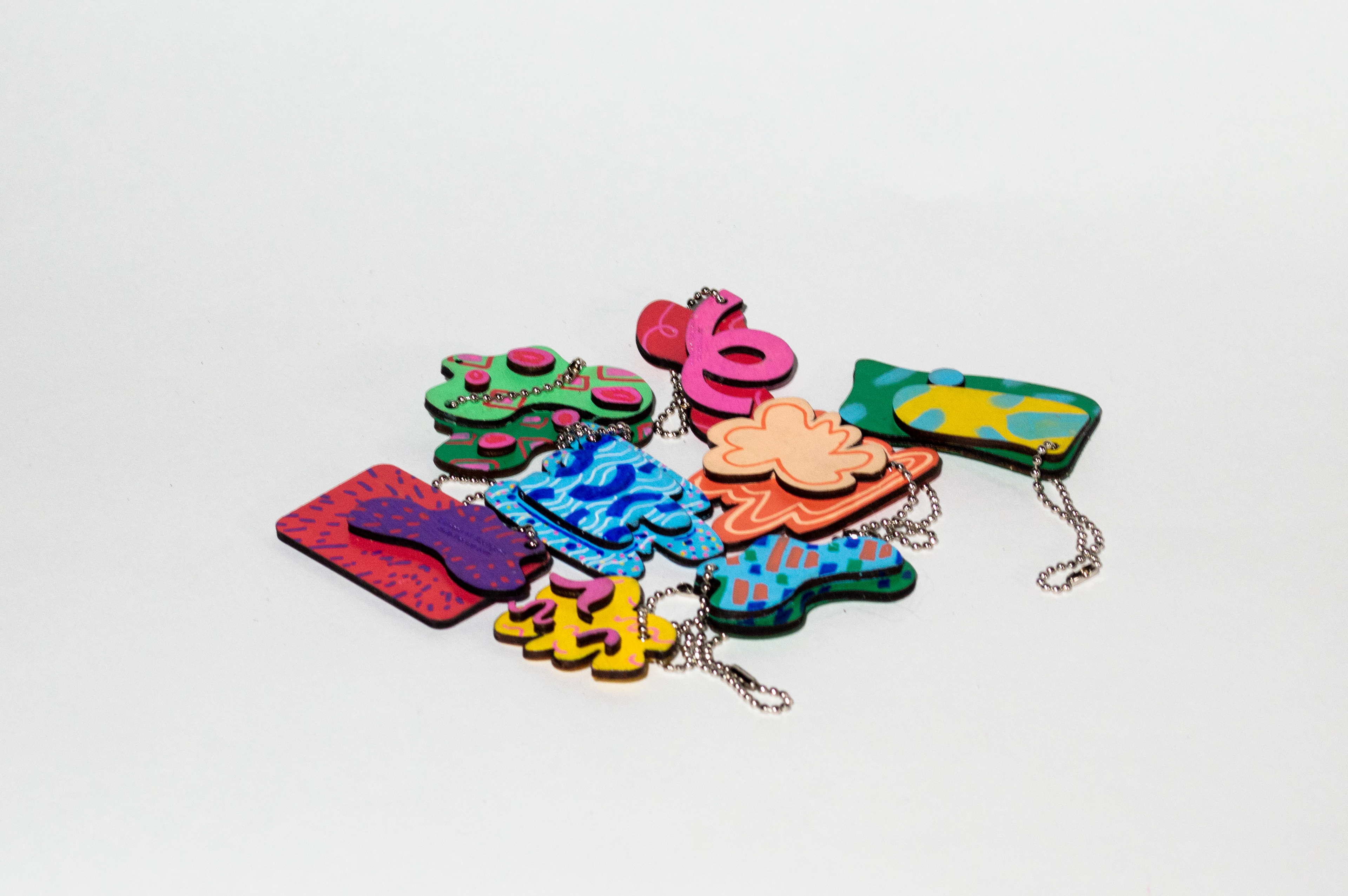 It's easy to get stuck in your head. These keychains were created with the intent to remind you to let loose and have fun - things turn out more interesting that way anyway. 
​​​​​​​
Process work shown below.