"I Am Afraid to Leave My House"
One-page personal zine about anxiety I experience that holds me back from leaving the house



Price

: $1


Size

: 4.25" x 2.75"


Pages

: 8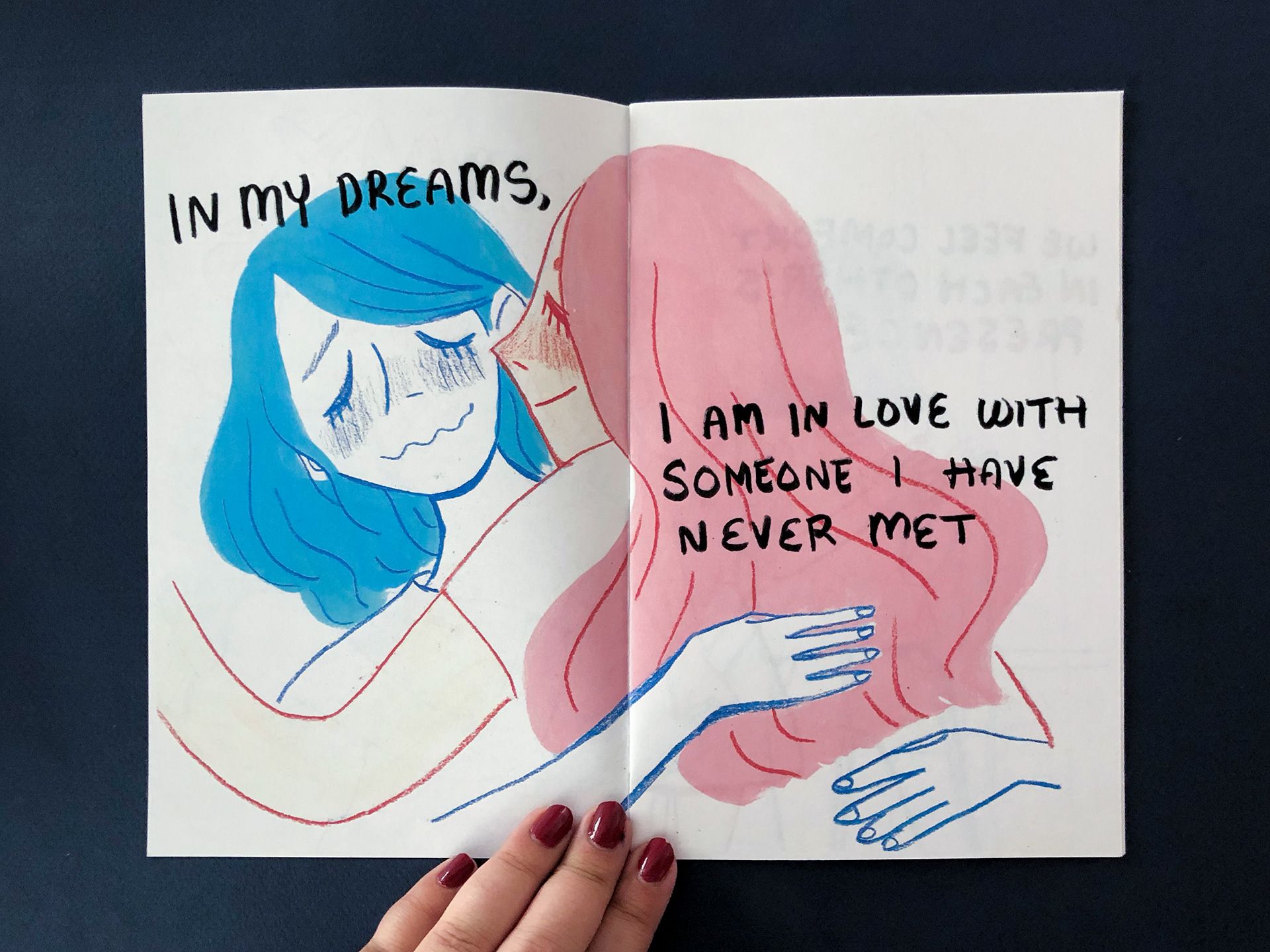 Have you ever dreamt about the one? This zine is about a young girl who meets her ideal gf.... but only in her dreams. Filled with hand-painted gouache illustrations, follow the unnamed protagonist as she meets someone she can only wish was real.



Price

: $8


Size

: 5.5" x 8.5"


Pages

: 16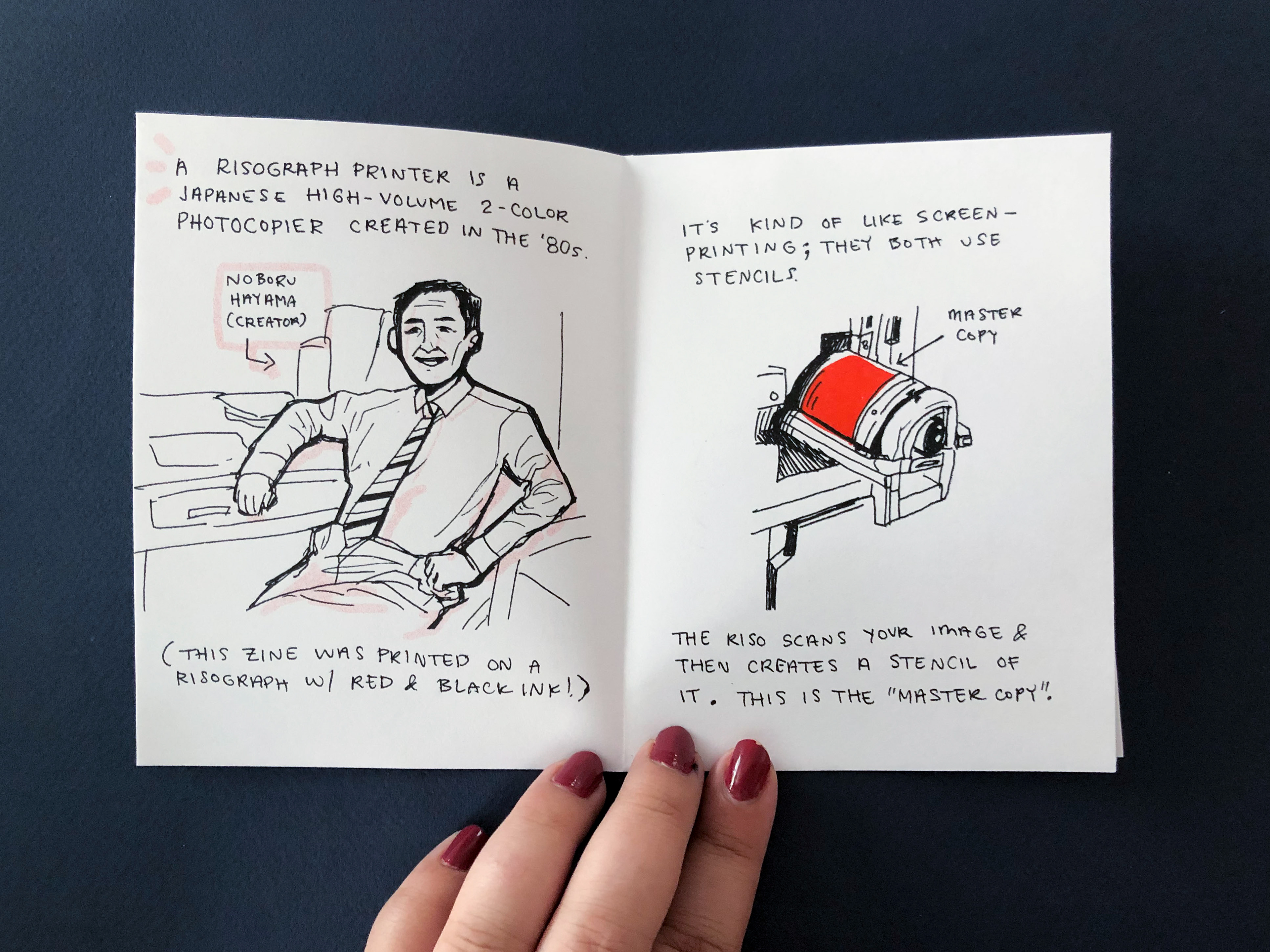 In this risograph printed zine, I explain the history, what it is and how it works. Printed myself with bright red and black riso ink in Pomona, CA.



Price

: $5


Size

: 4.25" x 5.5"


Pages

: 8
"

Mushrooms: A Zine About How Garbage Anxiety Is"
A zine created to explain my experience with anxiety using poisonous mushrooms as an allegory. I go in-depth about how it affected me, why/how I got help, and where I am today.



Price

: $8


Size

: 5" x 7"


Pages

: 36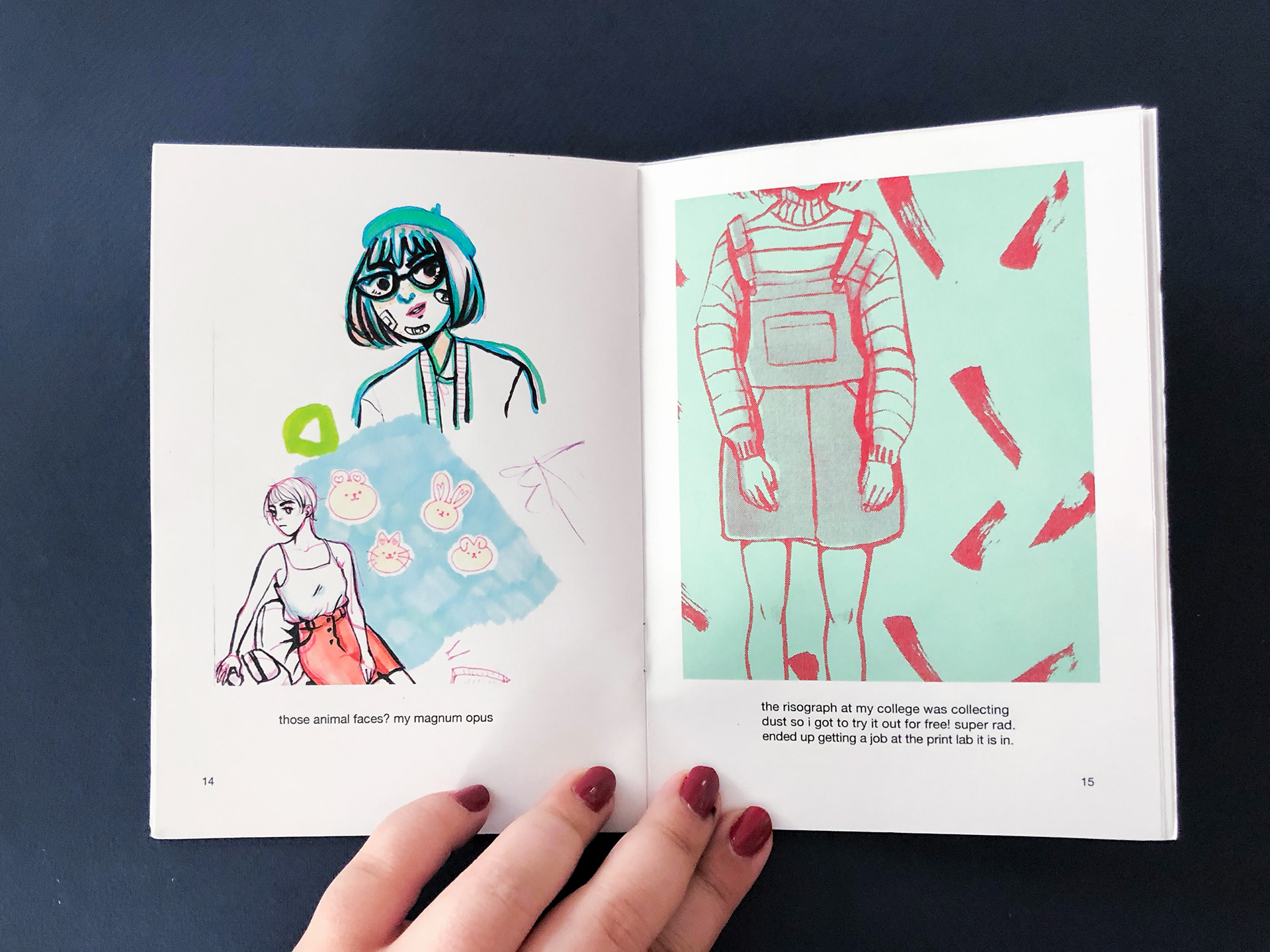 A sketchbook zine in which I provide insight into the work that I drew while trudging through college. I cover things like mediums I experimented with (riso, painting with ink, etc) to talking about my favorite Netflix shows.



Price

: $8


Size

: 5" x 7"


Pages

: 24
This zine is a love story. Each page is a glimpse into their daily lives together.



Price

: $5


Size

: 5"x5"


Pages

: 24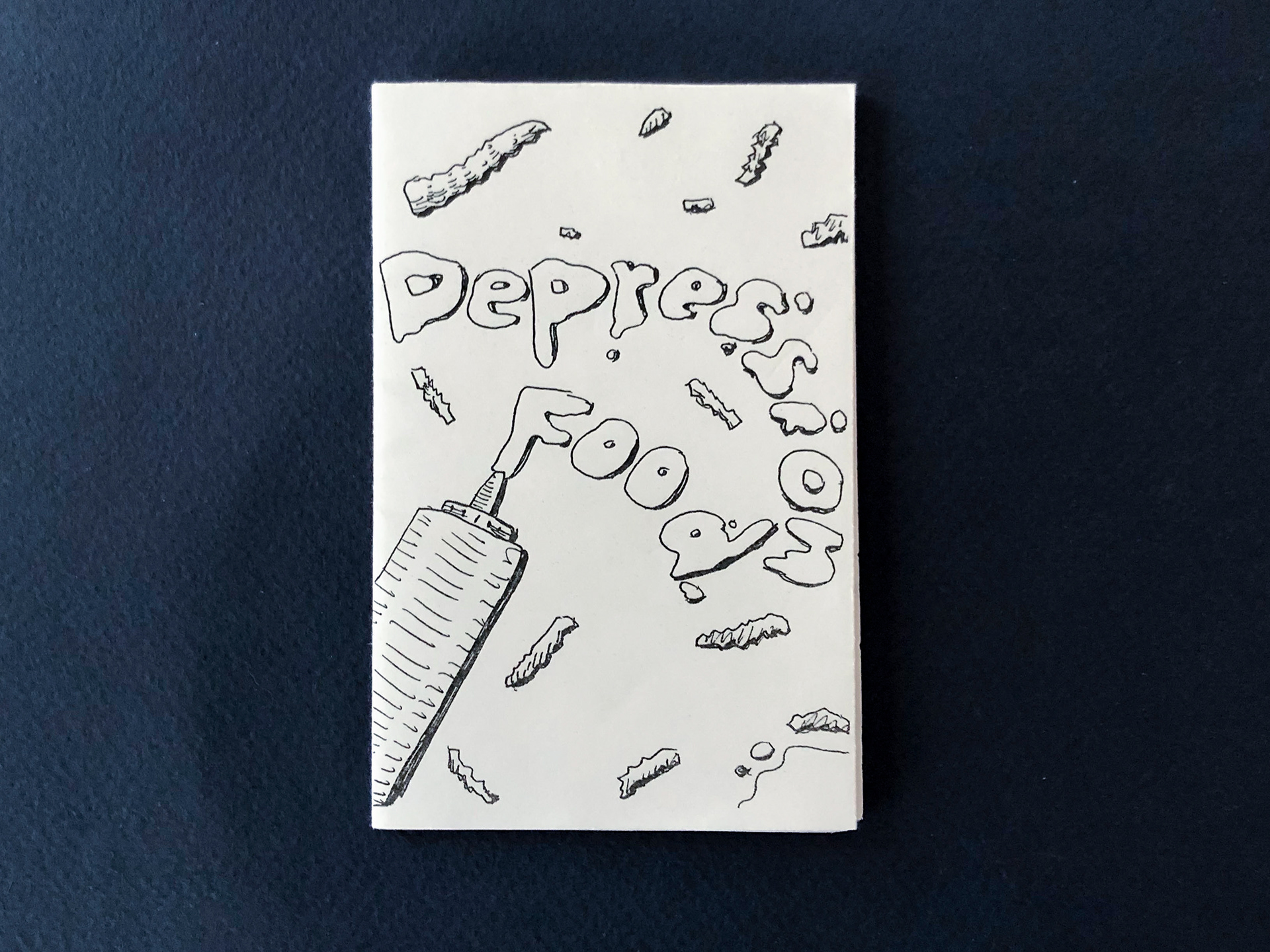 "Depression Food" is a small one-page folded zine about the food we gravitate to when we don't have the mental energy.



Price

: $1


Size

: 4.25" x 2.75"


Pages

: 8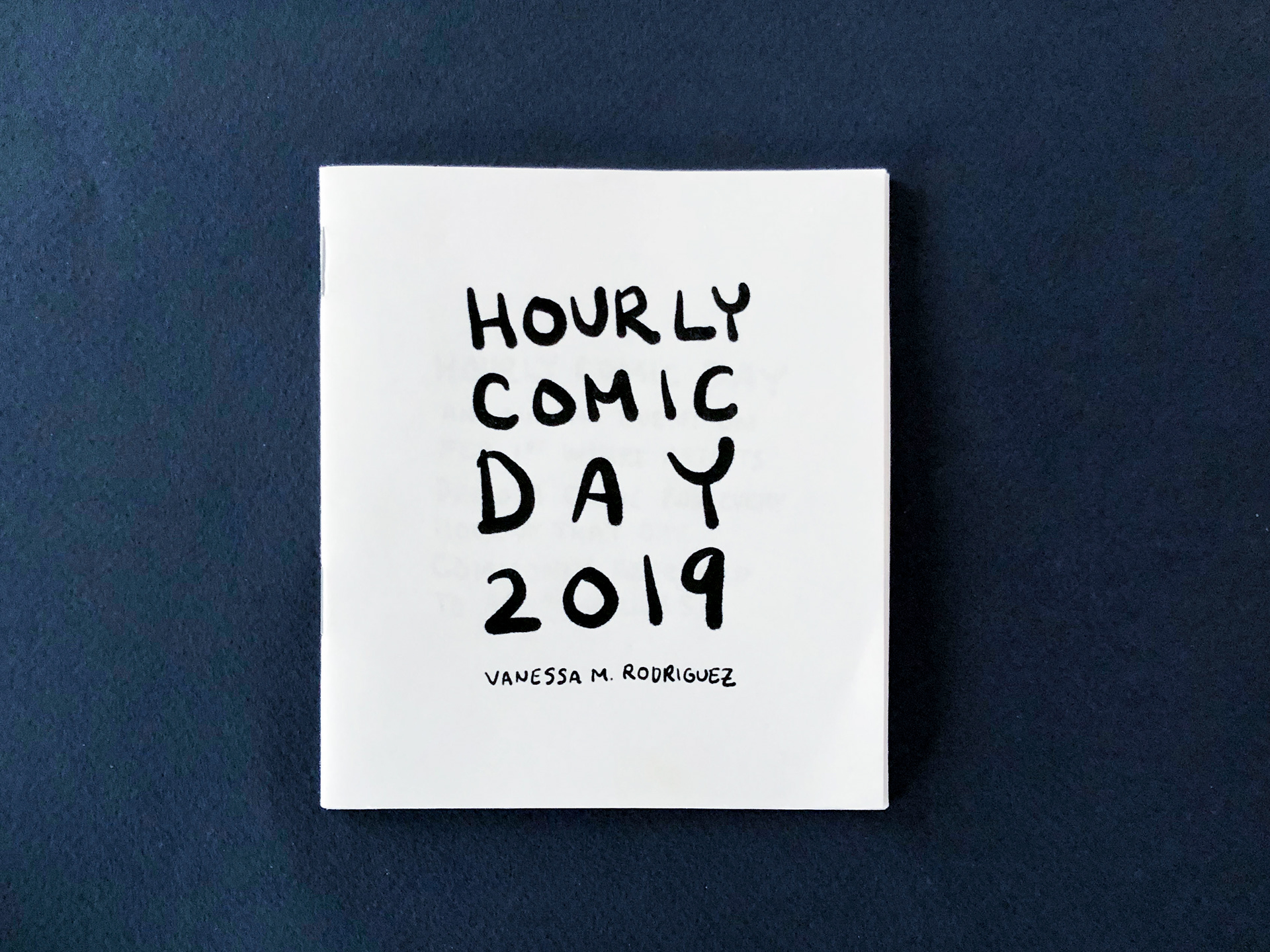 Small zine with illustrations compiled from the annual 24-hour event where participants drew a short comic for every hour they're awake.



Price

: $3


Size

: 4" x 4"


Pages

: 20
One-page folded zine about a time I cooked for my divorced parents.



Price

: $1


Size

: 4.25" x 2.75"


Pages

: 8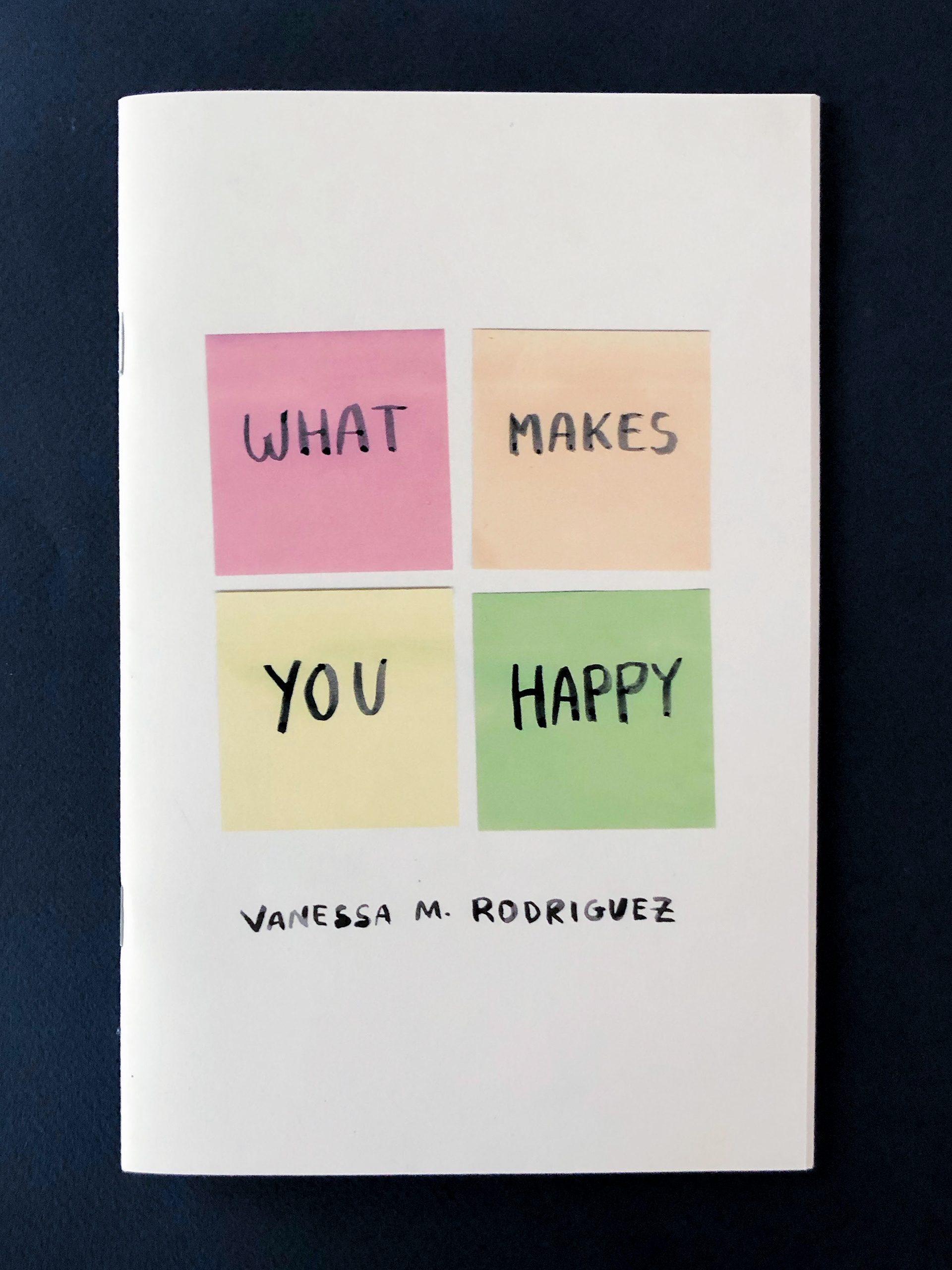 Over the course of 3 months, I collected anonymous responses. All responses in this zine are unfiltered. I hope the responses make you as happy as they made me.



Price

: $8


Size

: 5.5" x 8.5"


Pages

: 28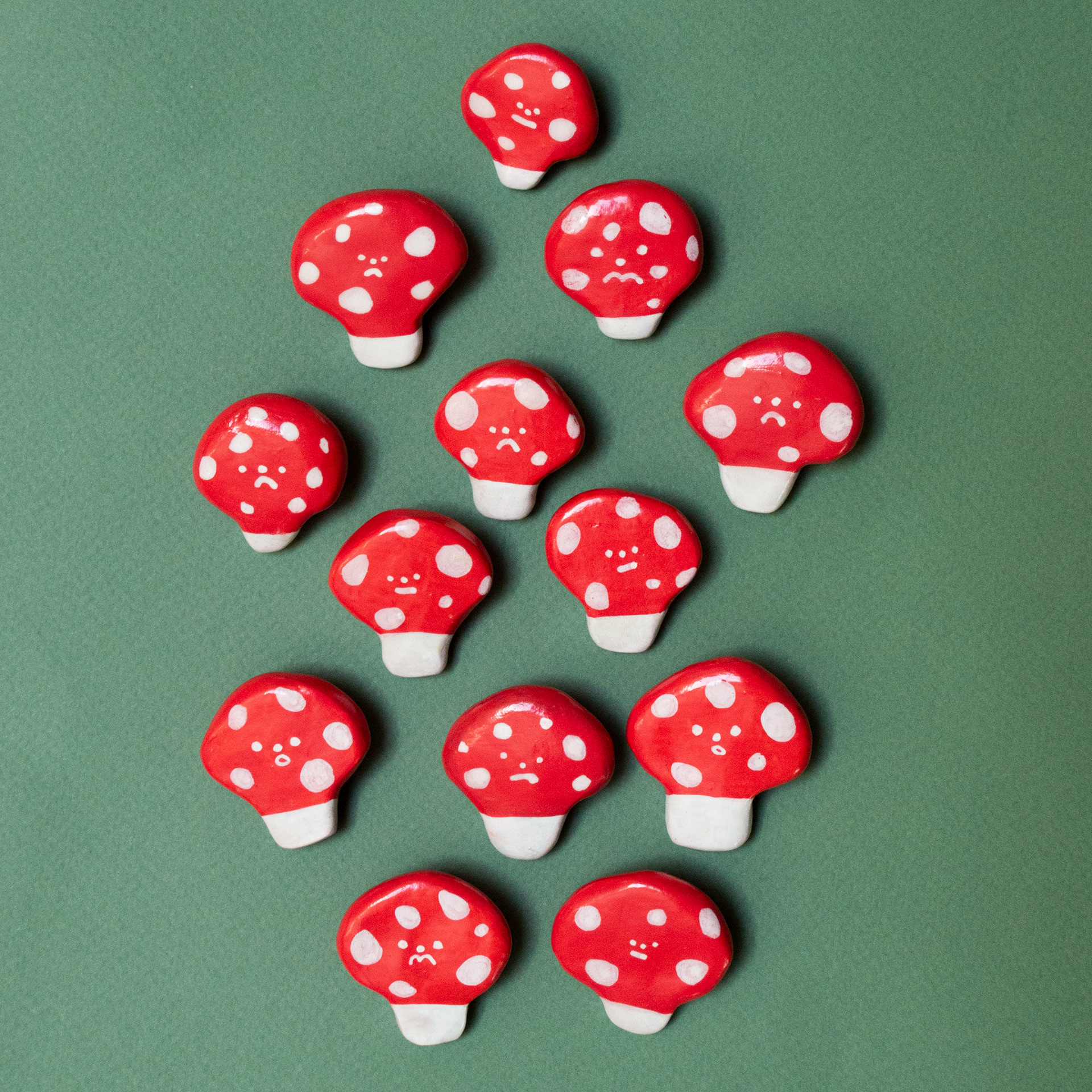 5x7" print, handmade clay pins, and laser cut cat keychains